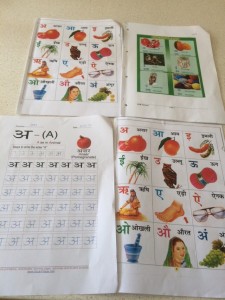 Sunday May 10th we kicked of our first Hindi lesson with Ms. Archana. We had a very good session with students of all ages attending, both with and without any knowledge of Hindi. Class was conducted in Hindi and English with great success.
After a coming short break of 2 weeks now due to Norwegian bank hollidays, we look forward to the continuation of the Hindi classes, where next one will take place 31. May.
Again we would like to thank Ms. Archana, who kindly agreed to give these lessons for free the rest of the first semester.
Sign up today at post@bisac.no
See you there!